Fill out the form to receive forecast report and comparison table of your choice of stock.
99.97% Accurate Predictions
One of the most accurate prediction tools
Quick access to Forecasts
Instantly get report link in your email
It's 100% Free
Completely free information for investors
HOW IT WORKS
Fast, Simple & Accurate.
Only 4 simple steps to access the future stock price prediction report
STEP 1
Choose stock of your interest
STEP 2
Enter your email
STEP 3
Get report link in your mailbox
STEP 4
Click link to see prediction charts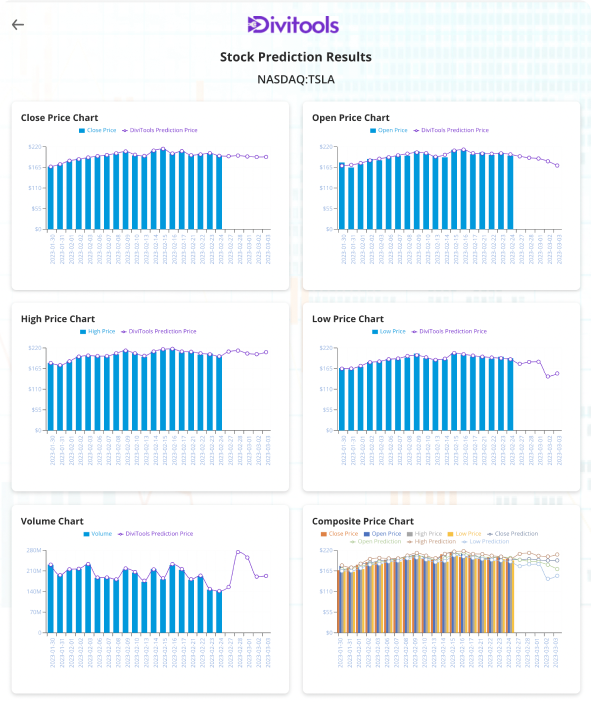 Sample Prediction Report
WHAT TO EXPECT
Multiple forecast charts for Stocks you are interested in
Our prediction tool utilizes NLP (Natural Language Processing) technology and can analyze vast amounts of data and news articles to predict future stock prices.
Predictions charts such as Close, Open, High, Low, Volume and Composite from Divitools
Comparison table between our predictions and actual prices